Thank you for visiting the Princess of Wine website.  This site is dedicated to showcasing the hand made work available from Princess of Wine.   All items can be customized to fit your needs.  Should you decide that you would like to place an order, simply email or phone me and I will process the order for you.  My email is 
princessofwine@yahoo.com
or phone
443-739-0091
Upcoming Events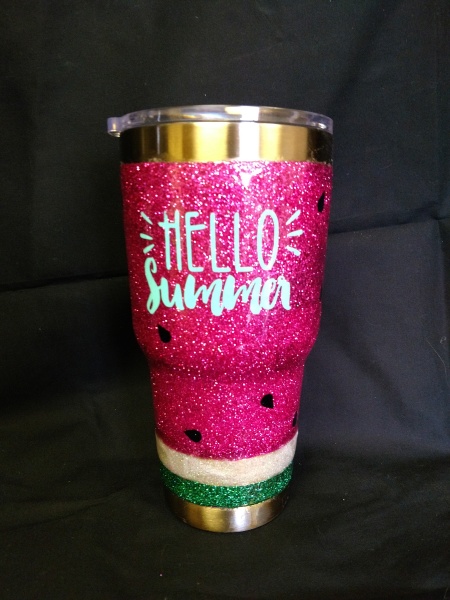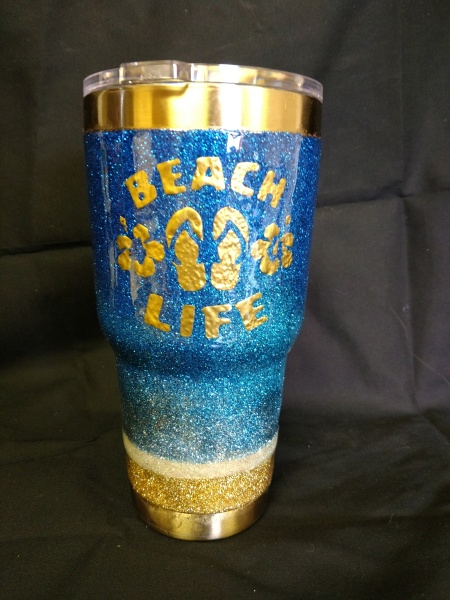 I now offer 30oz. Ozark coffee tumblers!  Each tumblers is made by hand, using high quality glitter, paint, and FDA approved food safe epoxy.  Most of the tumblers are 30 oz but I also have some that are 20ozs.   The 30oz hold a whole standard size bottle of wine!  I can design a personalized tumbler for you with names, date, logo or many other options and a large variety of colors to chose form   The tumbler will keep your beverage cold for approximently 24 hours.  It will keep your beverage hot for 6-8 hours.  I recommend that the tumblers be handwashed.  Be sure to check out the tumbler page and see some of the unique designs.  

     As with any item you see here, please email or call me directly to place an order.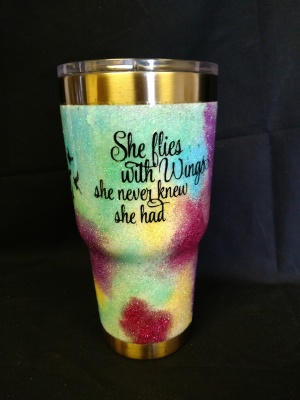 Wine Glasses
      Wine glasses are one of my top sellers.  The come in a variety of designs .  There is sure to be something for everyone.  There are funny sayings, animal designs,  your favorite sports teams, military, occupations or super heros!  If you don't see what you are looking for, message me.  We can design something together.  All designs can be personalized with a name, date, or favorite phase.  All glasses are 20 oz. and you have a choice between a glitter base or a vinyl base.  
     Glasses cost $12.00 each plus shipping.  If you buy 3 or more glasses, the price drops to $10.00 per glass.
     You can contact me at princessofwine@yahoo.com
or my cell is 443-739-0091 to make a purchase or if you have any questions!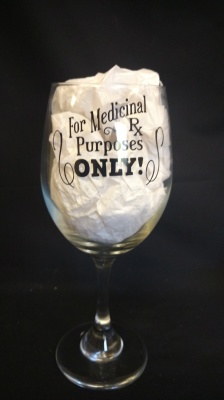 Ju
                               
t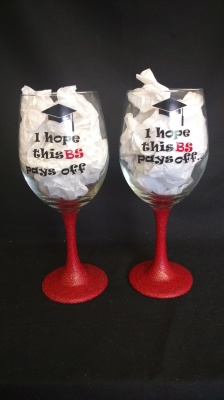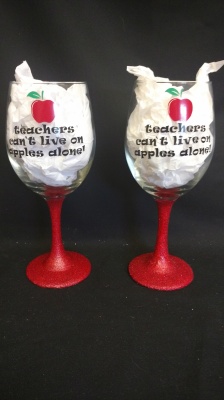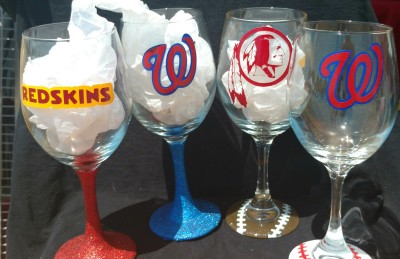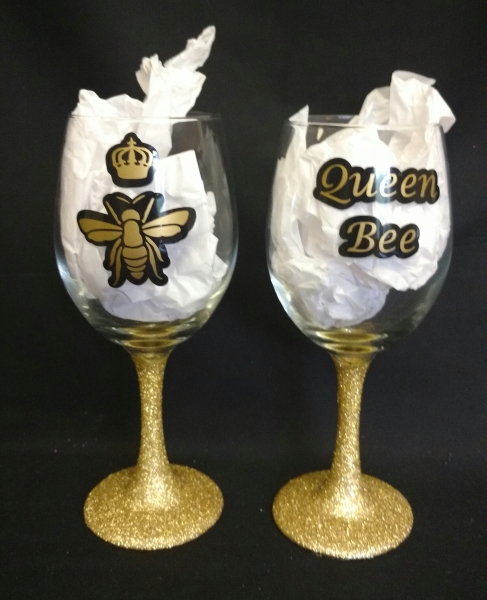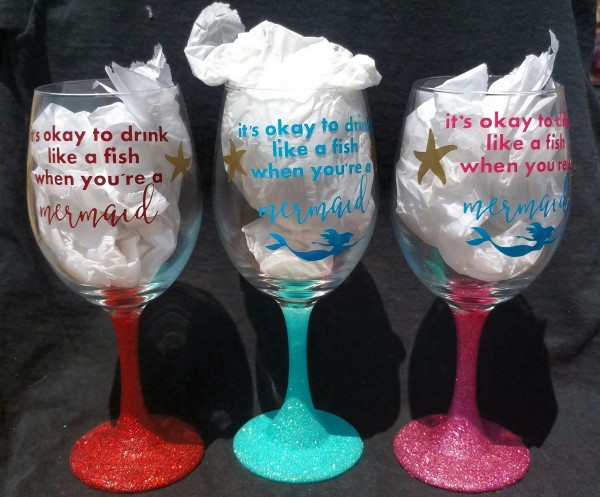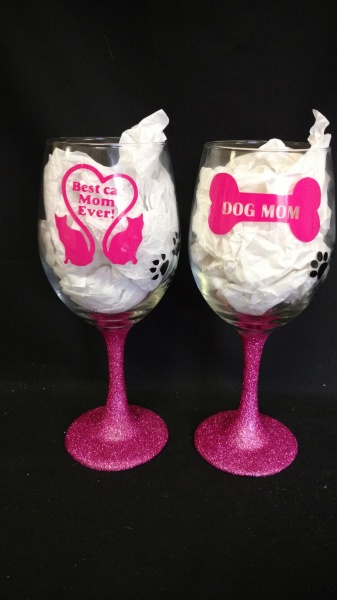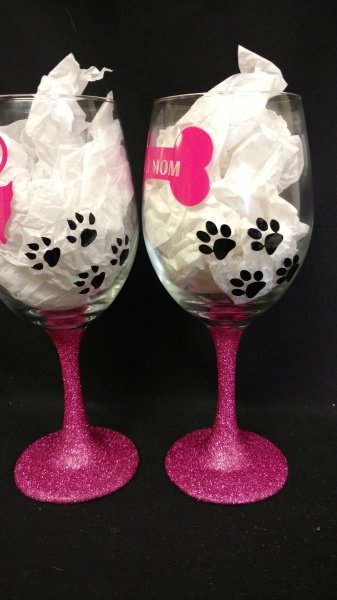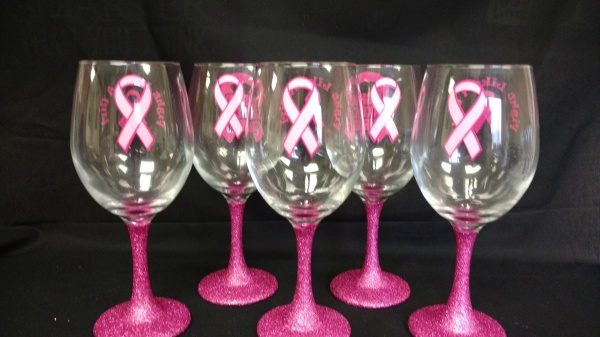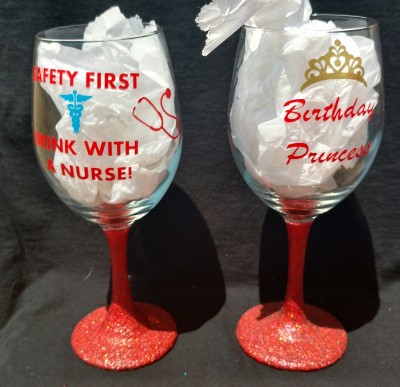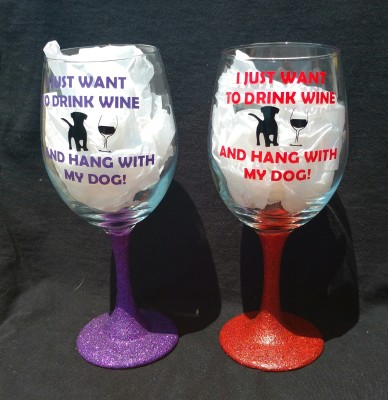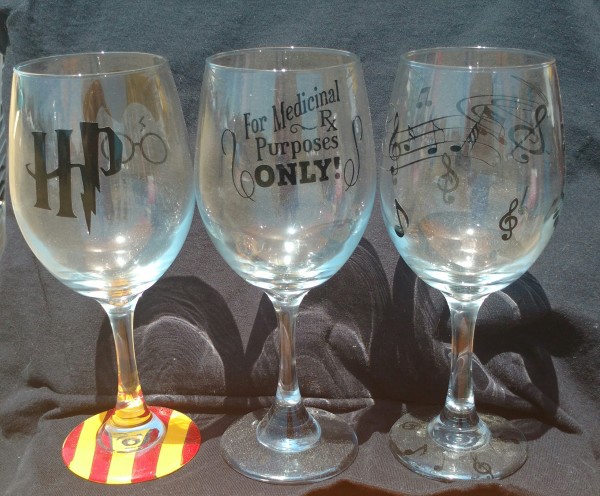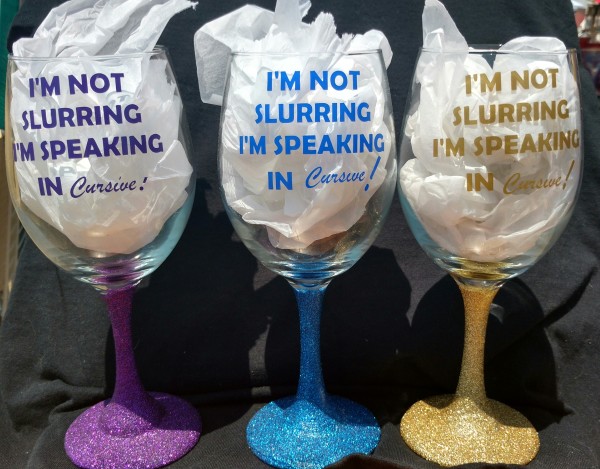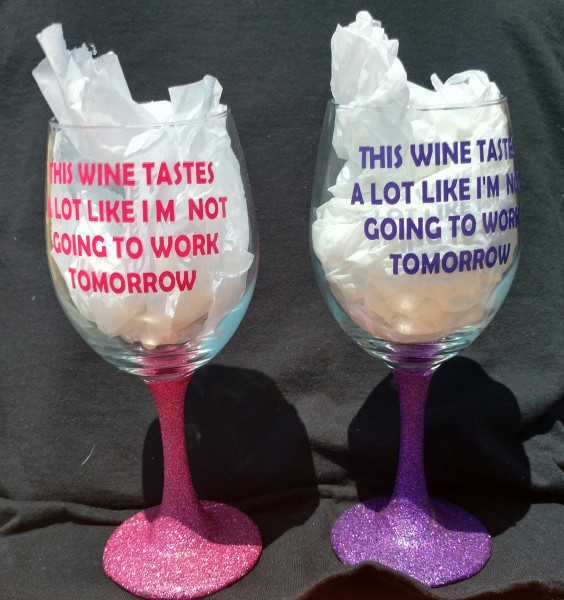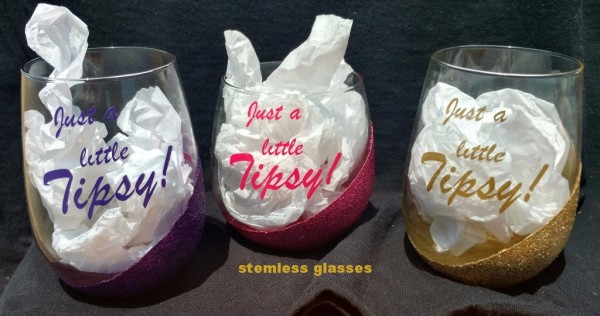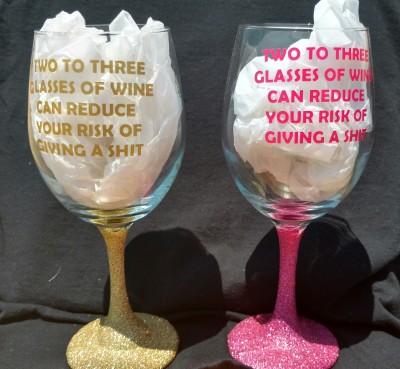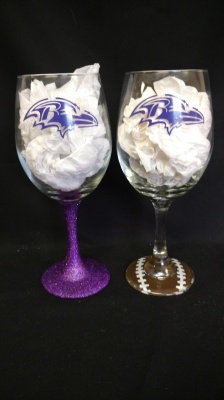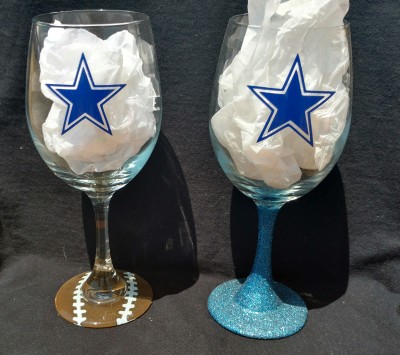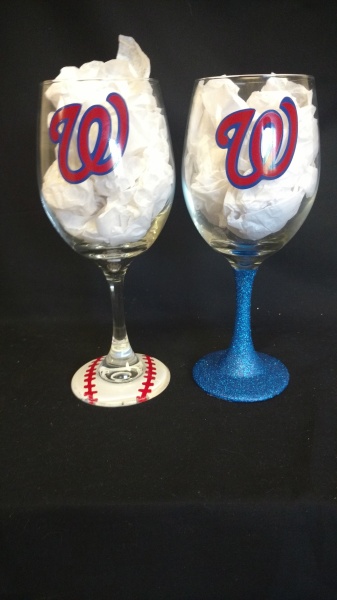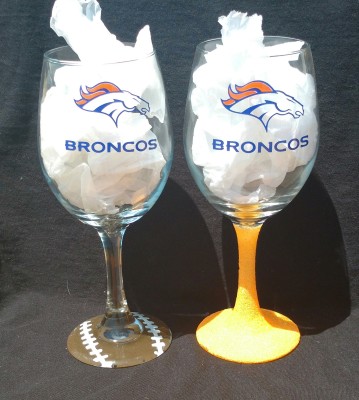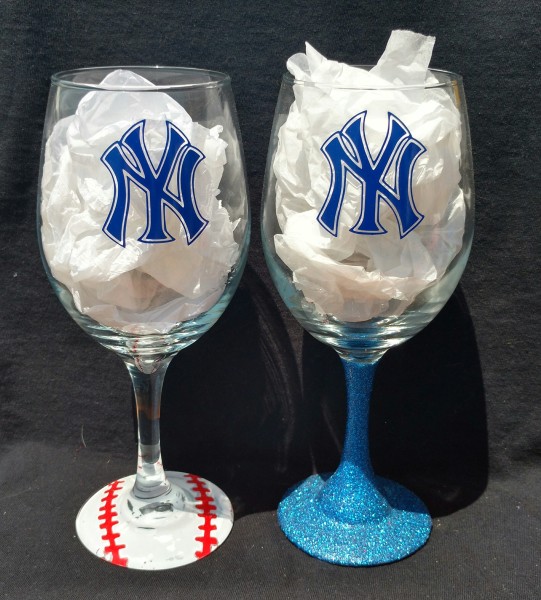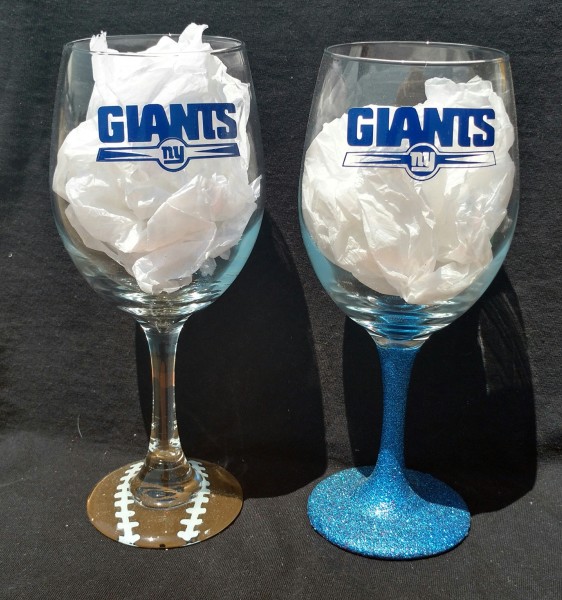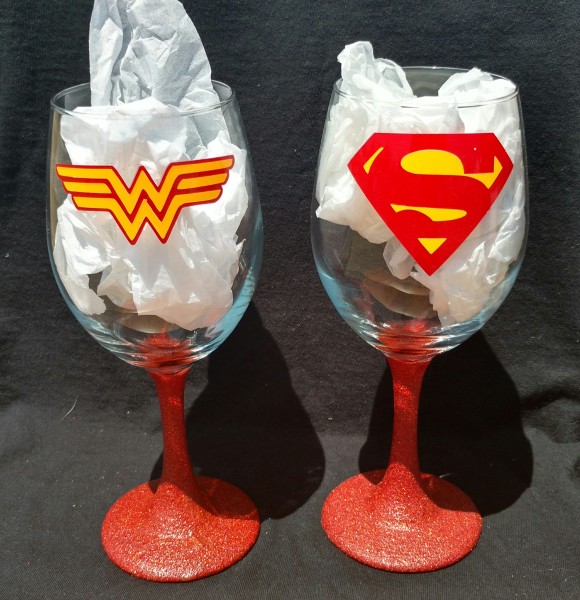 ​Your favorite sports teams!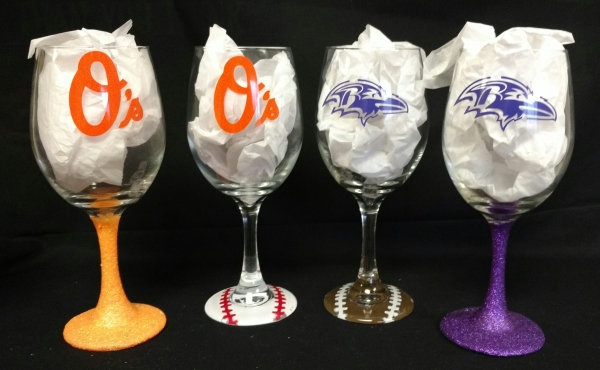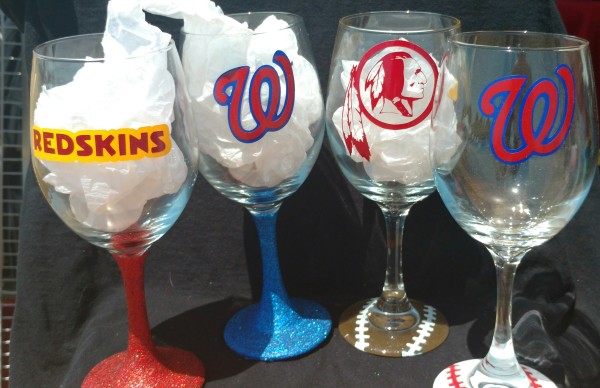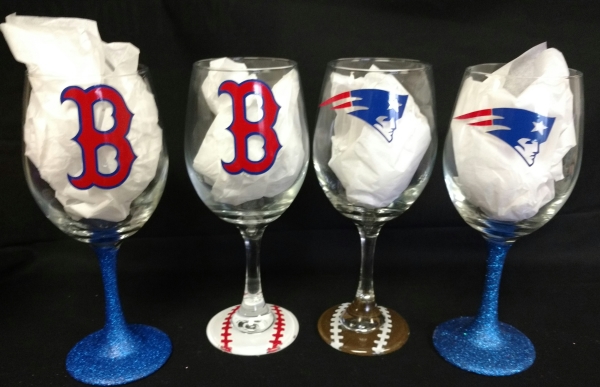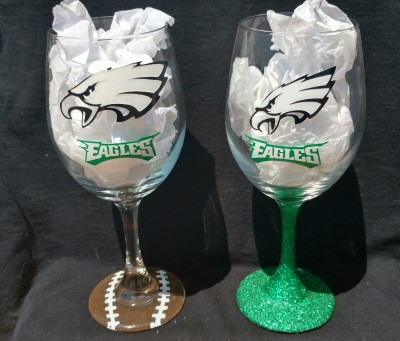 College Teams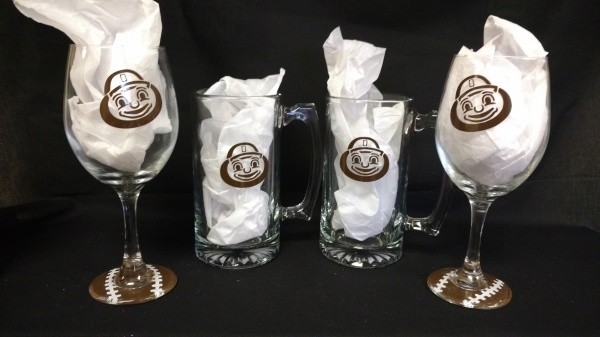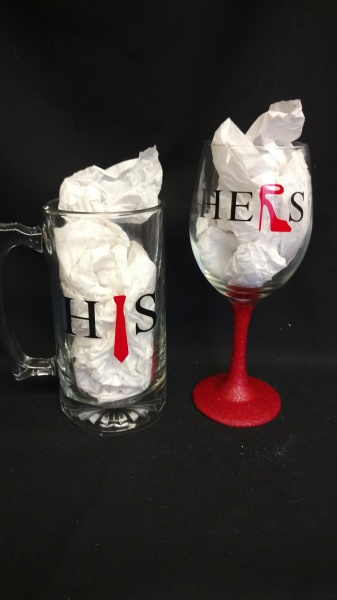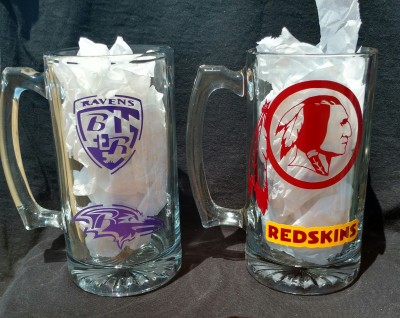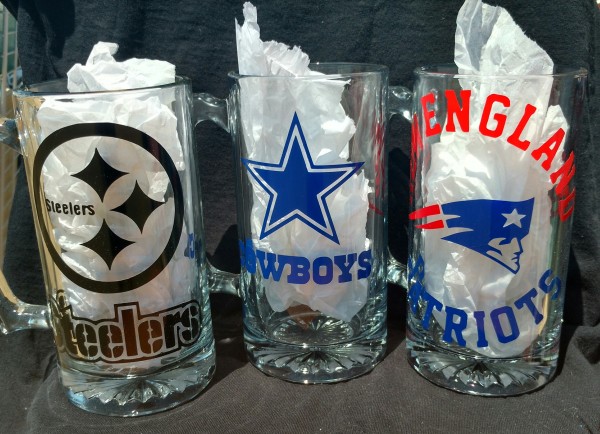 Vinly Bases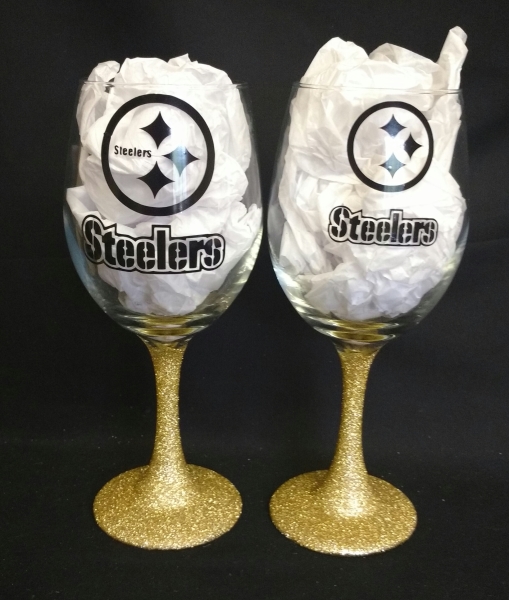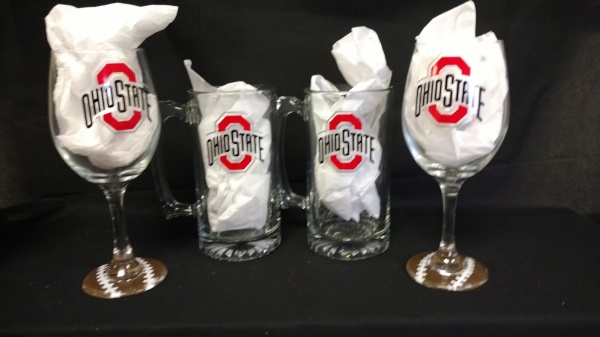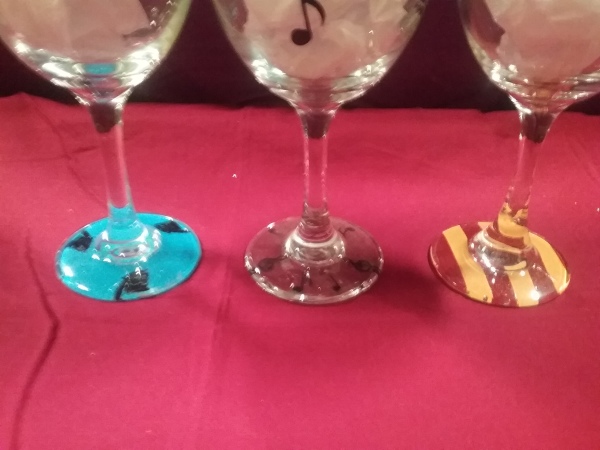 Decals can be custom made to fit your wants or needs.  Can be made in a variety of sizes and colors.  Personalize with names, dates or an image of your choosing.  Decals start at $4.00.
Any item can be customized